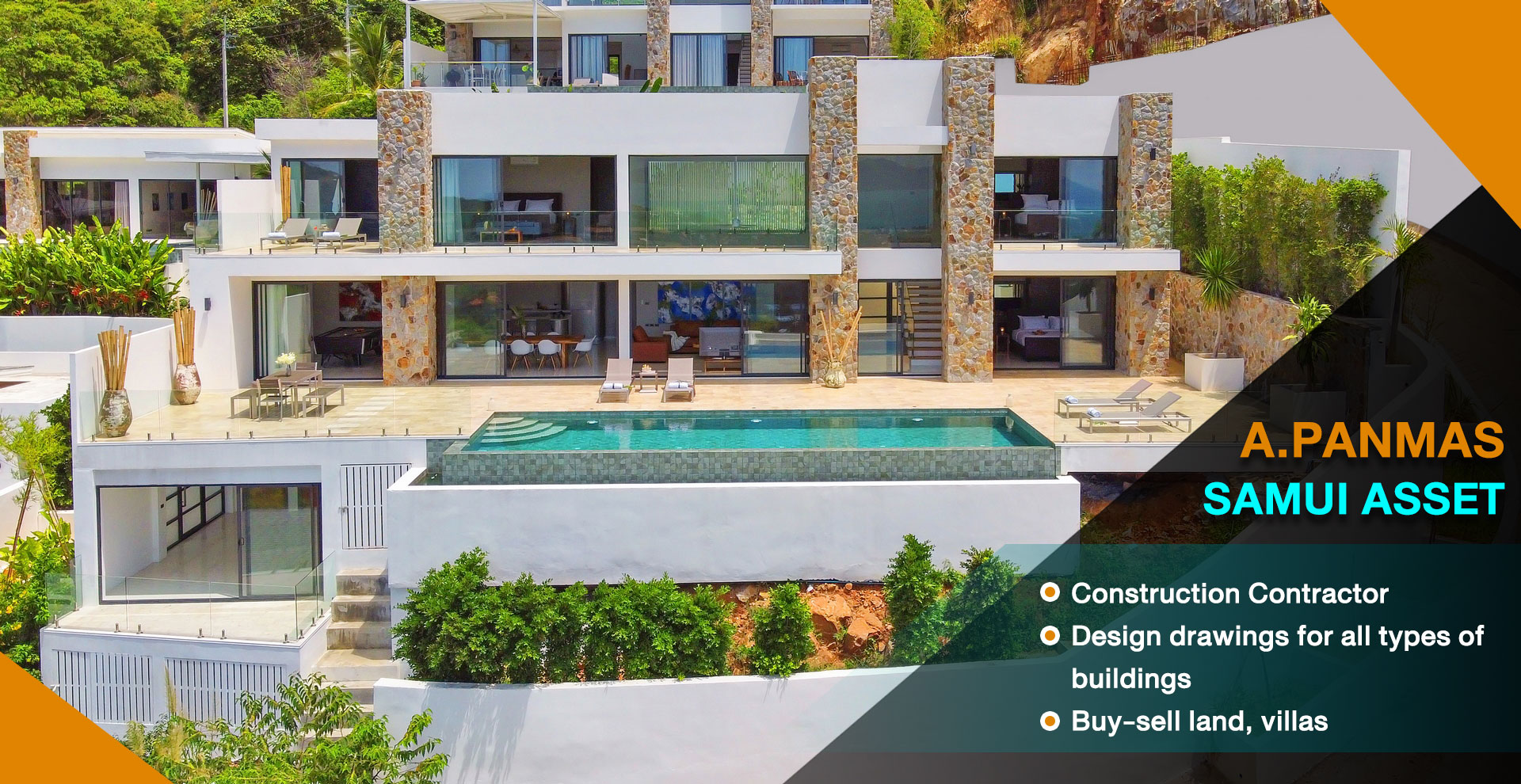 If you are looking for land, villas, good location
Consult us for free, we have a wide variety to choose from
construction contractor Additional improvements, design and drawing of all kinds of buildings
Building a house, building a house Get a house renovation unrivaled service according to your lifestyle, free consultation, professional team, quality work
Selling vacant land, good location
There are many locations to choose from across the country.
Buy-Sell Land A. Panmas Samui Asset There are many land for sale to choose from. Golden location, beautiful view, overlooking the sea, sea view on the hillside, close to the beach.
Villa and villa for sale luxury condominium
Search for villas, houses, condos, luxury, good views, consult us.
Villas and houses for buy-sell choice of real estate with professional advice bought for investment bought to live Meet every lifestyle